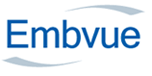 Solutions for Systems & Certification

Embedded Systems Services
Cycle Development and System Integration
Embvue provides software, hardware and systems engineers and project managers with the tools they require to efficiently design, manage and complete turnkey software, hardware and systems development projects. Embvue uses a full-life cycle methodology when it comes to software application and systems development that incorporates the following six phases:
Feasibility Studies
Embvue can engage with customers from the very beginning of the project lifecycle, providing expertise in standards and technologies, product feature specification, system architecture, work package definition and effort estimation.
Requirements Gathering & Management
The most common cause of failure and delay in development projects of every variety is poor management of requirements. Embvue works closely with the customer to define clear and comprehensive requirements at the start of the project, and to manage any changes that may arise during the project lifetime.
Project Management
Embvue provides technical project management capabilities such as task scheduling and tracking, resource allocation and supervision, change management, risk management and process development throughout the life of every project.
Software and Systems Analysis, Design and Implementation
Embvue architects, designs and implements software and systems based upon the requirements and the design specifications approved and agreed on by the customer at the outset.
Testing & Quality Assurance
Systems must be comprehensively tested to ensure that all requirements have been met. Embvue designs and implements automated test environments and test tools to maximize speed and effectiveness of testing while complying with the quality standards and procedures agreed with the customer.
Distribution & Installation
Once the system is implemented to the customer satisfaction, Embvue provide its services to fully install and incorporate the new software or system at the customer site.
Request safety critical design services.
Development

Request Embedded Systems Services Brochure
ISO 9001
IEC 61508
EN 50128
ISO 26262
RTCA/DO-178B
MISRA C
Defence Standard 00-55
Defence Standard 00-56