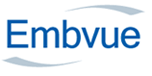 Solutions for Systems & Certification

Privacy policy
This Privacy Policy explains what types of information we collect when you visit our Web site.
Privacy is important to us. We recognize that when you choose to provide us with information, you trust us to act in a responsible manner. In general, we use the information that we collect from you to provide updates about Embvue. For example, when our internet site has been updated and when we issue press releases.
As Embvue grows and we offer more services this policy may change, so please check back periodically for updates.
Note: This policy only applies to this web site (http://www.embvue.com/) and not to the companies, individuals, organizations or other web sites to which there are links.
Consent
Your registration on this web site signifies your consent to us collecting and using personal information about you as specified below in accordance with this Policy. Should, for any reason, we elect to change our Policy, the changes will be posted here, so that you are always kept informed of how we collect and use your personal information, and when we would disclose it.
Information about you and how it is used:
You may send us personal information (including your email address) when communicating with us through our online contact forms, email links, or subscription to our email update service.
We may use personal information collected about you to help us develop the design and layout of our web site to ensure that our site is as useful and enjoyable as possible.
We may use personal information collected about you to let you know about changes and updates to our web site or changes to our terms and conditions of use.
Usage and tracking data
We may provide aggregate statistics about our customers, traffic patterns and other site information to third parties, but these statistics will not include any information that could personally identify you.
Whether or not you registers for the email update service, while you are on our Web site, we automatically track information related to use of this site. This information may include (among other things) URL tracking data, user's browser data, user's IP address, files downloaded or viewed by the user and user's path through the Web site. We may also track usage through cookies. A cookie is a small data file written to a user's hard drive. Cookies may be used to (among other things) allow automated login and may contain information such as a Login ID or other information about preferences or Internet use.
We may save information sent or posted through the website for a reasonable period of time. For example, we may save messages posted through our Contact forms or other message areas or feedback. We may collect correspondence sent to us, such as emails or letters.
Other disclosures
Embvue reserves the right to access and disclose individually identifiable information to comply with applicable laws and lawful government requests, to operate its systems properly or to protect itself or its users.
How do we protect your information
We have strict security procedures covering the storage and disclosure of your information in order to prevent unauthorized access.
Customer feedback and complaints
We welcome your questions and comments about privacy issues and the design of our web site. Should you have such comments or have a complaint about how we are using your personal data, please send an e-mail to


Last revised January 2004
Development

Request Embedded Systems Services Brochure
ISO 9001
IEC 61508
EN 50128
ISO 26262
RTCA/DO-178B
MISRA C
Defence Standard 00-55
Defence Standard 00-56