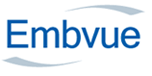 Solutions for Systems & Certification

About
Embvue is a premier software engineering company experienced in providing services and products for embedded systems.
Embvue aids clients in developing & integrating mission / safety critical applications/products and real-time embedded applications/products.
Embvue's activities are strictly process-driven, and we have well-proven internal processes that we use. Where our customers require us to deliver certifiable products or services, the processes we follow are all compliant with the appropriate certification guidelines. We are, however, happy to work with our customers to find ways to customize our own processes and the tools we use to better suit their own, making integration and supplier management considerably easier for them.
Our people are our greatest asset, dedicated professionals that are committed to delivering world-class, certifiable solutions to our customers. Based upon each individual customer's needs, we assemble flexible, multi-disciplined project teams that combine exactly the required mix of project management, quality and engineering expertise to deliver on-time, within budget, to the appropriate design assurance level, and with the minimum of fuss.
By making it easy for our customers to leverage our skills to suit their specific business and technical needs, and by tailoring our processes and tools to integrate well with our customers's own, we have developed an outstanding reputation for delivering timely and cost-effective certifiable solutions for environments where regulatory compliance is required and risk is definitely to be avoided.
Embvue's team includes experts in firmware, BSP's, graphical interfaces, HMI, dynamic system modeling and software engineering processes including DO-178B, Def Stan 00-55/00-56 and IEC 61508.
Embvue's A-Stack/A-Switch product provides a network stack for use in safety-critical, mission-critical and secure environments and is certifiable to DO-178B Level A.
Headquartered in Montreal, Canada, Embvue provides services worldwide.
Embvue
1350 Rue Mazurette
Suite 327
Montreal, Quebec
H4N 1H2
Canada
Development

Request Embedded Systems Services Brochure
ISO 9001
IEC 61508
EN 50128
ISO 26262
RTCA/DO-178B
MISRA C
Defence Standard 00-55
Defence Standard 00-56