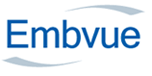 Solutions for Systems & Certification

Embedded Systems Services
Embedded System Application Development
Embvue has extensive experience developing embedded applications for various microprocessors and micro controllers as well as Win32/NT & CE and UNIX environments. Typically, products are real time interrupt driven, mission critical or business critical.
We provide complete embedded software design services across the lifecycle.
Our core skills include:
Requirements management
Software design and test
System validation
Project management
Hardware/software integration.
Embvue services include development of Human Machine Interfaces, as well as porting of existing embedded software to multiple target platforms. Embvue also offers its services to integrate multi-party embedded products to deliver a full OEM platform solution.
Embvue offers embedded application development on a variety of Operating Systems and processors and can integrate applications with connectivity such as Bluetooth, Infra-red, Serial, TCP/IP, etc.
Request safety critical design services.
Development

Request Embedded Systems Services Brochure
ISO 9001
IEC 61508
EN 50128
ISO 26262
RTCA/DO-178B
MISRA C
Defence Standard 00-55
Defence Standard 00-56